a few words about​
Who We Are​
Founding Pastors Tommy and Rachel Burchfield have been veterans in ministry and highly respected among Christian leaders for over 35 years. They've been married thirty-six years, with three married children and two grandsons.
We are forever grateful for their 'Yes' to Jesus. Pastors Tommy and Rachel preach regularly at Believers World Outreach Church, imparting a spirit of faith and a heart of love.
Check out Burchfield Ministries International for a comprehensive list of their outreaches and leadership.
Backstory: Pastors Tommy and Rachel are gifted by God to build; and build, they certainly have. Since 1989, they have introduced half-a-million people to the love of Jesus Christ at Country Camp, their 1,088-acre retreat center in Columbus, Texas. Over the years, their vision grew to include Texas Bible Institute, Young Believer's Broadcast, and now a local church. Decade after decade, the Burchfields stand out as authentic, time-proven spiritual parents to thousands.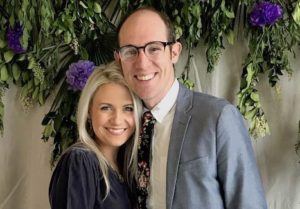 Peter Burchfield
Peter Burchfield has served at the church since its launch in 2006. He has been involved in student ministry for over 15 years and continues to invest in potential leaders. He is a fun and passionate leader and wants to help others through praying, preaching, and preparing. He and his wife, Sarah Joy, live in Katy, TX, and love being involved in local church life.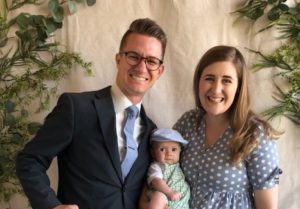 Abby Cirkles
Abby Cirkles is a loving and dedicated leader of our Next-Gen kids and students. With a Baylor degree in Child and Family Studies and a passion for teaching and loving children, Abby leads the service experience for kids of all ages. Her volunteer team is full of loving leaders, many of whom are certified, nurses and teachers. Abby is happily married to her husband Ryan, and they are proud parents of baby Oliver.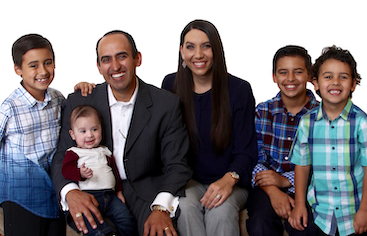 Gabe Munoz
Gabe and Heather Munoz are a dynamic duo who have a heart for worship and family. They have led in music ministry with the Burchfields for over twenty years, and their heart is for people to experience the presence of the Lord. They have a big, fun family of six with four energetic and loving sons.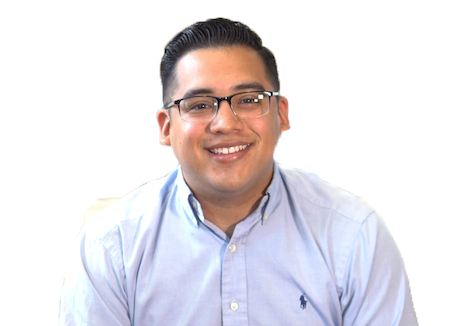 Mario Guerra
Mario Guerra is a creative and energetic leader on the local church team. After graduating from Texas Bible Institute, he served in ministry and worked in the San Antonio school district. He recently moved to Katy with his wife, Lauren, and baby son Caleb.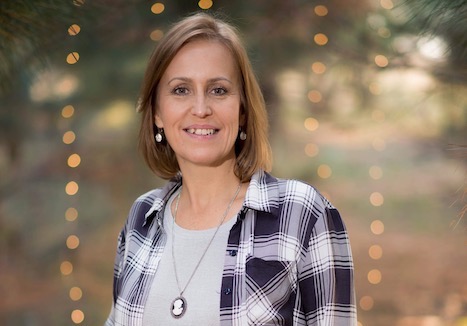 Carol Carney
Carol has called Believers World Outreach Church home for the past ten years. She has been involved in Embassy, our student ministry, for eight of those years. Carol brings a heart of excellence to our local team, and helps implement and oversee all the different ministry moments that take place. When she's not found at our church campus, you'll find her spending quality time and laughing with her husband and three adult children.
church life
There's Something For Everyone
Believers On-Board is a repeating 4-week class that journeys through our church history, foundational beliefs, and helps each person discover their unique giftings and areas of strength. This is the on-ramp to church life, whether you're a new believer, new member, or you're just ready to get plugged into an area of serving.
This class takes place weekly right after service in the North Suite at 12:15 pm. Kids are welcome and light snacks are provided.
Serve Team is the life-blood of our church! Our volunteer teams serve twice a month and help bring our services and events to life. We have a high value on relationships, teamwork, and fun. After completing Believers On-Board, anyone is welcome and encouraged to apply for a role on the Serve Team.
Choose to apply to one of four tracks:
Next Gen Track (infants through high school)
Host Track (hospitality, greeting, seating, and environments)
Experience Track (worship, production, and security)
Coaching Track (new visitors, prayer, and classrooms)
The Equip Class is an 8-week overview of servant leadership and empowerment. Together we journey through our vision and mission as a church. By the end of this training experience, we hope the DNA of servant leadership launches more potential leaders to represent Jesus and make a difference as a team.
This class takes place weekly in the South Suite right after service at 12:15pm. Kids are welcome and light snacks are provided.