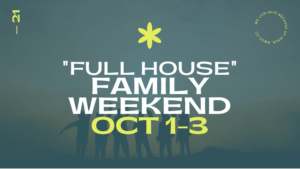 The fall months are here, and we're looking forward to an amazing weekend in October – for the whole family!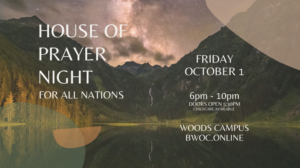 HOUSE OF PRAYER NIGHT
Isaiah 56:7 talks about a "House of Prayer for All Nations."
Join us on Friday, October 1st as we set aside time to seek the Lord together. We look forward to these nights of extended worship and prayer. There will be moments for personal ministry and teaching. All ages are welcome!
The event begins at 6pm and ends at 10pm.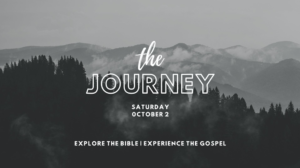 THE JOURNEY MASTERCLASS
Join us for The Journey masterclass on Saturday, October 2 at 10am!
This online exclusive event is for everyone who wants to understand and apply the Bible to their lives in new ways.
We'll go through several modules together:
-How to understand and apply Bible truths
-Reading the Bible in contexts of time periods and symbolism
-How to grow in your personal devotion
-How to facilitate group discussions with family and friends
-Bible FAQ
You don't want to miss this event!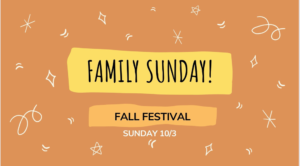 Who is ready for a celebration?! We love our Family Sundays because all ages get to worship and have fun together! Our theme is "Fall Festival," and we're emphasizing generational worship. God's heart is family. Plan on bringing your family and friends out for a special Sunday this fall with a festival to follow!
Service begins at 10:30 am at our Woods Campus.